W
elcome back for more bejewelled action! Today we're jazzing up a basic black cap for some added impact. This is one of the easiest projects you'll ever try, so grab some jewels and your trusty glue, because we be-dazzlin' ladies!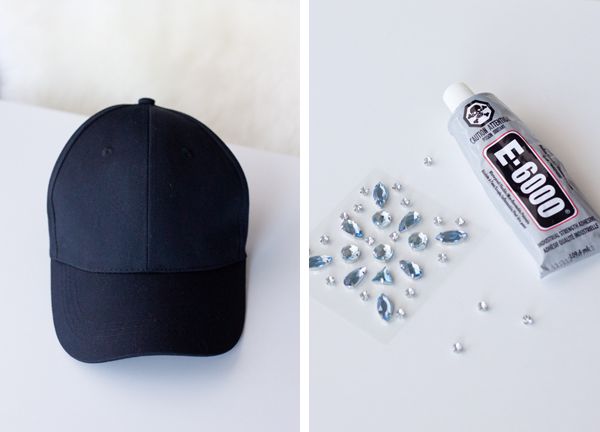 SUPPLIES:
- Baseball cap (I sourced mine from Michaels)
- Flat-backed jewels (also from Michaels)
- Strong adhesive
Start by pre-arranging your gems into your desired pattern. Once you know where everything should go, start gluing down the embellishments, pressing down firmly on each gems for about 30 seconds to adhere.
Let the gems dry fully (I would recommend at least an hour before use), then take that new cap of yours for a spin...
Holy chic!
Below: bag- 3.1 Phillip Lim x Target | necklace c/o
T&J Designs
| sunnies- Cheap Monday c/o
Surfdome