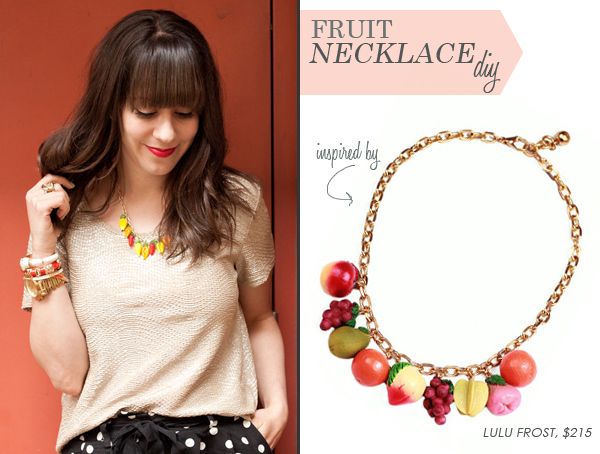 S
ometimes I fall in love with pieces that I just can't justify buying (seriously though, $215 for fruit?!), which is why DIY is a girl's best friend. One quick trip to the bead store and less than $15 later, I have a fruit necklace to call my own. It may not be as anatomically correct as the
Lulu Frost version
(is it me, or are those red corn on the cobs?), but it sure is cute... And now for the DIY!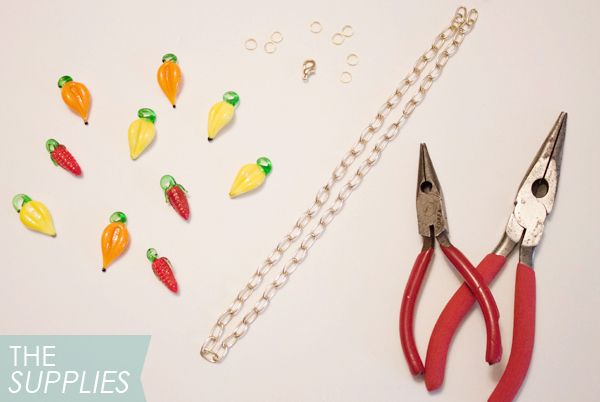 16" of gold chain | Fruit charms | Jump rings Lobster clasp | Pliers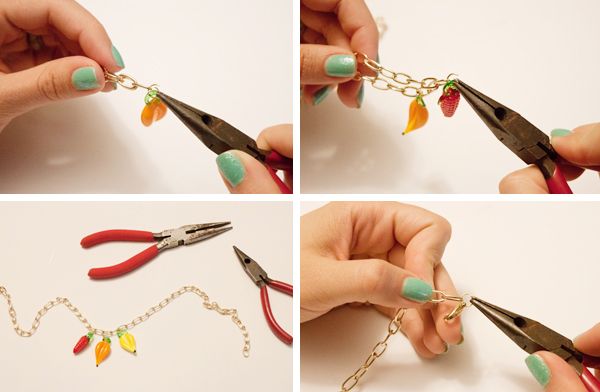 Attach the charms to the chain using the jump rings, spacing them evenly across the front of the necklace. Once that's done, attach your lobster clasp and throw on that new necklace of yours...
Easy does it.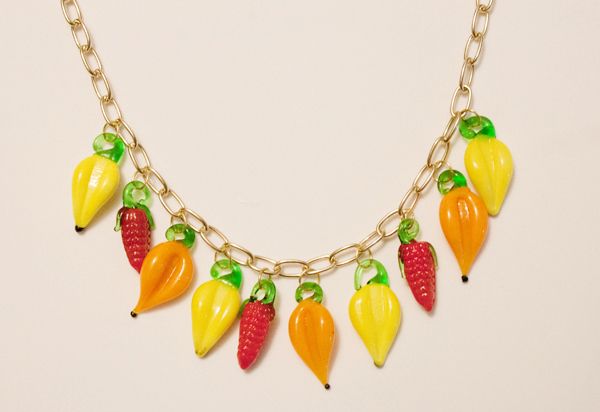 Thanks for reading, friends! xx