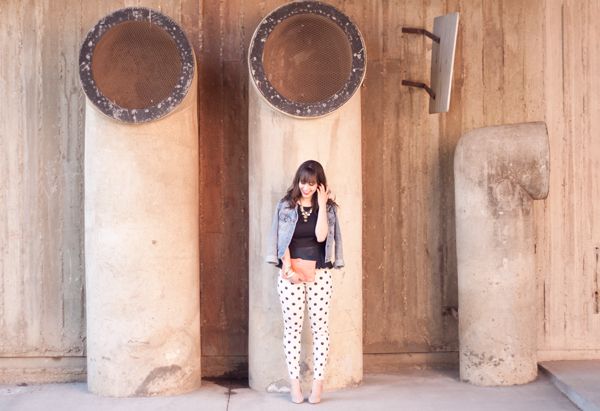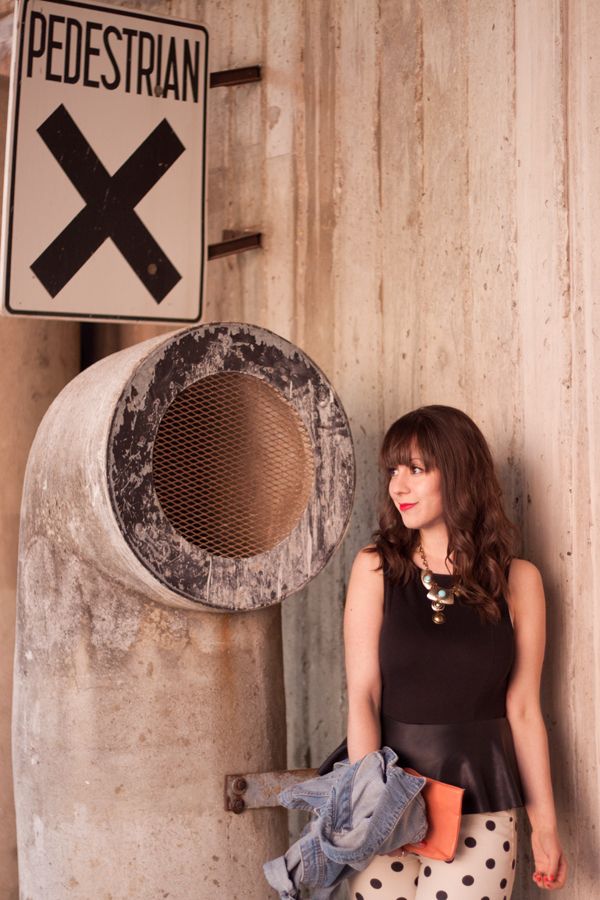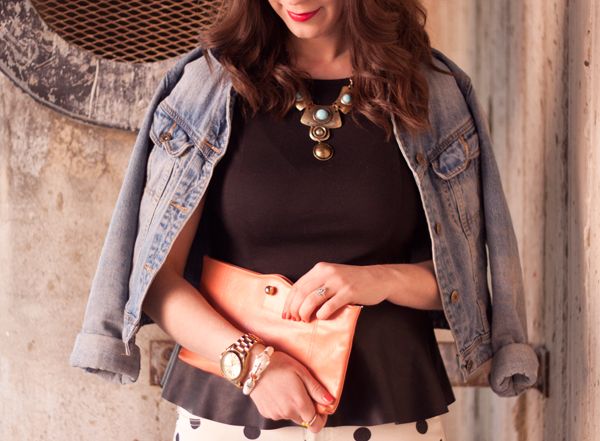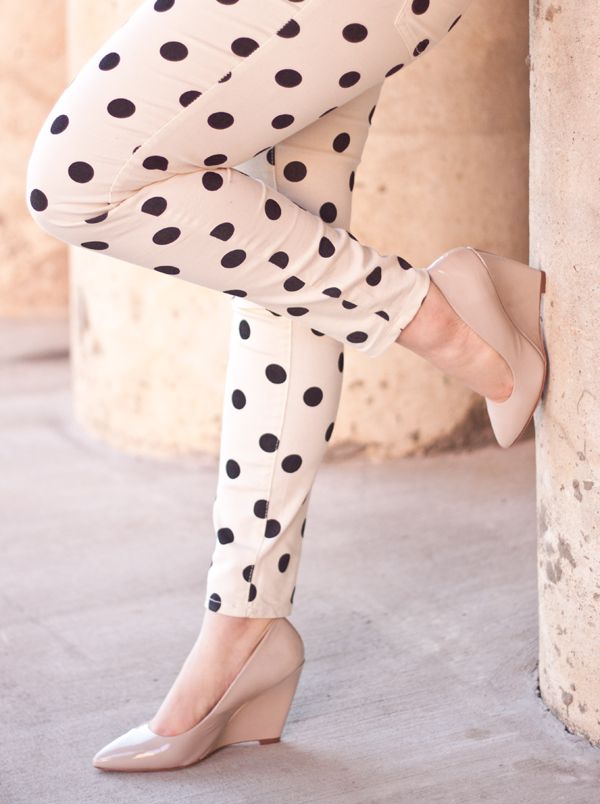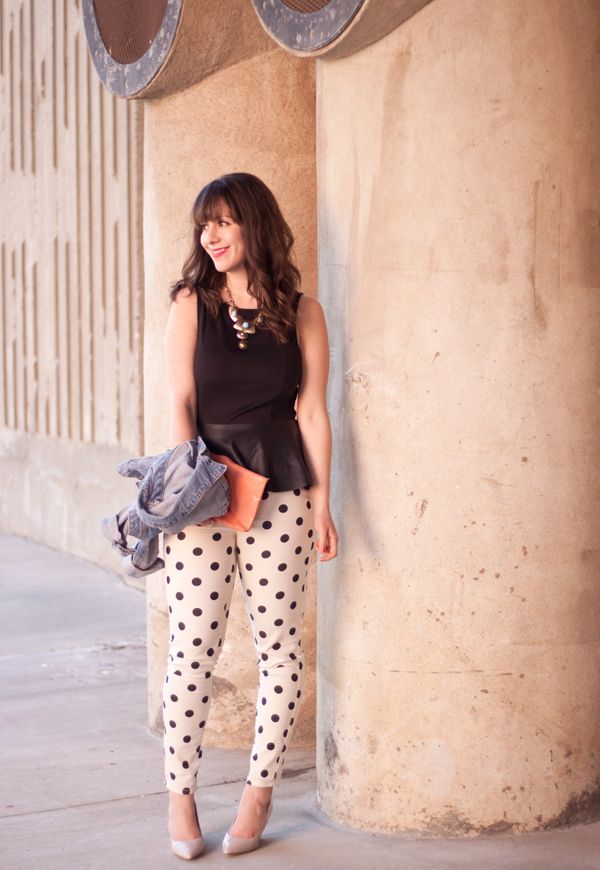 S
ometimes nothing shows off polka dots quite like industrial pipes, which is probably why you're thinking to yourself, "
Man those are some powerful dots
" right now. In the off chance that you weren't thinking that (*ahem*), I forgive you. My friend
Brittney
on the other hand,
not so much
... You see, not only did she take these photos, but she serendipitously scouted the location as well. So take it from me, don't mess. In other, less ridiculous news,
Target
finally opened it's bright red doors to its Canadian brethren yesterday, which prompted me to go
a tad
overboard in the clothing department. But with so much adorableness to choose from, I left the store feeling like I hit the jackpot... Or — if you prefer —
the bullseye.
Outfit details: peplum top- Urban Outfitters; denim jacket- H&M; polka dot jeans- Forever 21; nude wedges- Pour la Victoire; clutch- vintage; necklace- Forever 21; bracelet- Joe Fresh; watch- Michael Kors