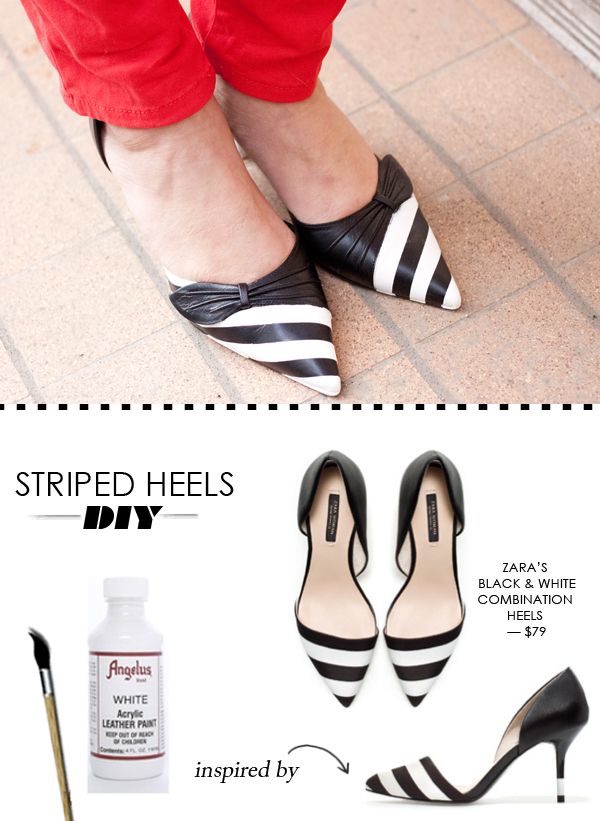 T
he minute I saw these
Zara heels
, I knew my hoarding ways had finally paid off. That's right my friends, my inability to throw away these ancient Aldo kitten heels facilitated my recreation of these striped beauties. Can you say
vindication
? Anyway, if you have a pair of old, disposable shoes lying around too, you may just want to try this DIY for yourself...
Porque no
? Here's what you have to do: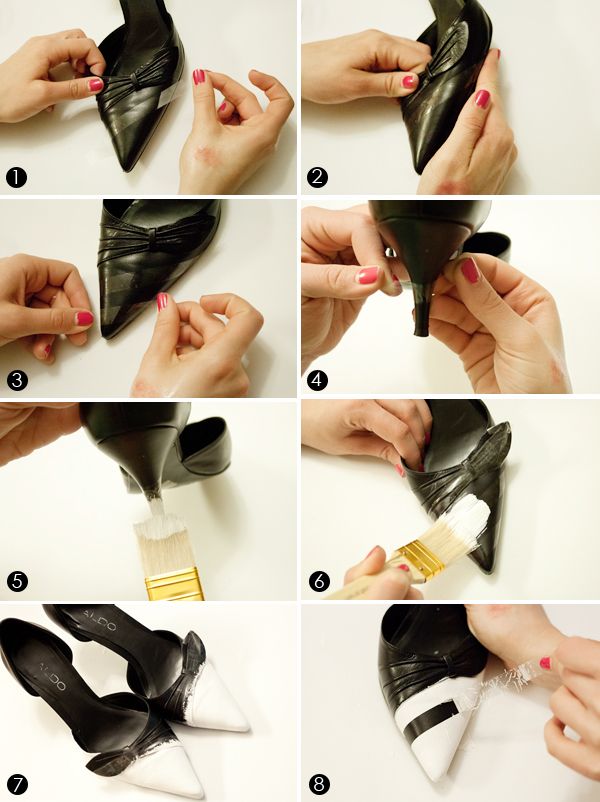 1. Start by taping stripes across the shoe. I used Scotch tape because the width of the tape worked perfectly for the desired stripe size.
2. Secure the tape firmly under the shoe to ensure no paint seeps under the tape.
3. Continue taping both shoes, taking care to mask any surfaces you do not want painted.
4. Place a tape strip around the heel of your shoe, taking care to make the line as straight as possible.
5/6. Apply a thick, even layer of leather-friendly paint to the surface of your shoe and heel. Reapply as needed.
7. Allow several hours for dry time. I let mine do their thing overnight to make sure there wasn't any funny business.
8. Carefully remove the strips of tape. If you're not gentle during this process you might flake off some of the paint. Go over any imperfections with a black Sharpie (my savior!)
9. Take your new baby's out on the town —
You've earned it
.