L
ooking for an easy, inexpensive way to usher in spring? Well step into my office friends, because I have just the thing for you —
A flower clutch DIY
. Seriously though, can you think of anything more appropriate for the coming season? And with a little time and about $15 in supplies, this baby can be yours too...
Oh the possibilities
.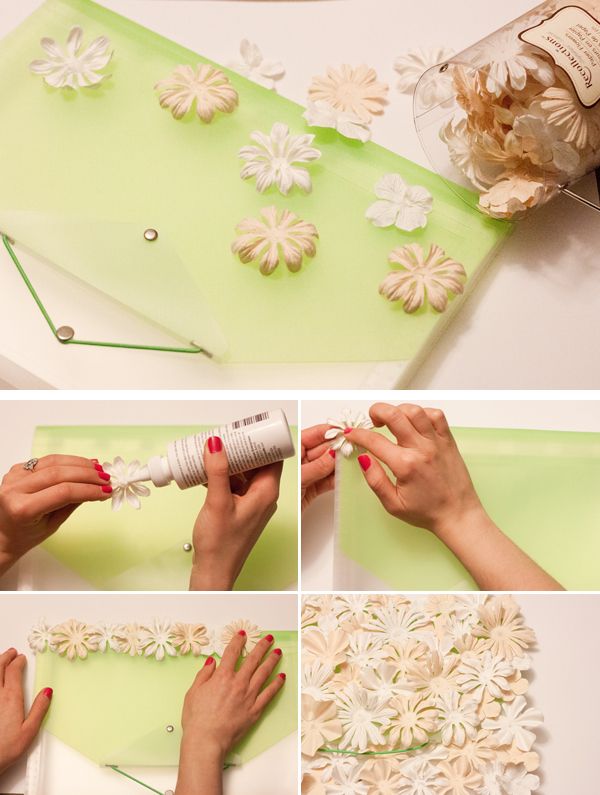 All you need for this DIY is a large file folder, craft flowers with flat backs (I used the Reflections variety from
Michael's
) and some heavy duty glue... It doesn't get much easier than that! Simply affix an assortment of similarly-coloured flowers across the surface of the folder, alternating them slightly in size and shape. Allow as much dry time as possible, preferably 24 hours for best results. The next day you'll awake to find a unique clutch and a spring in your step...
Life is good, my friends
. xx