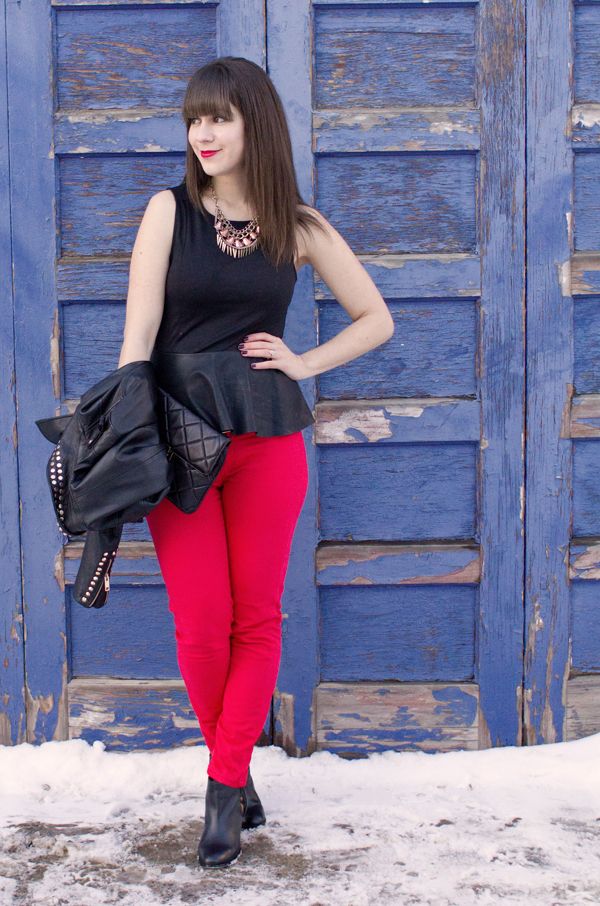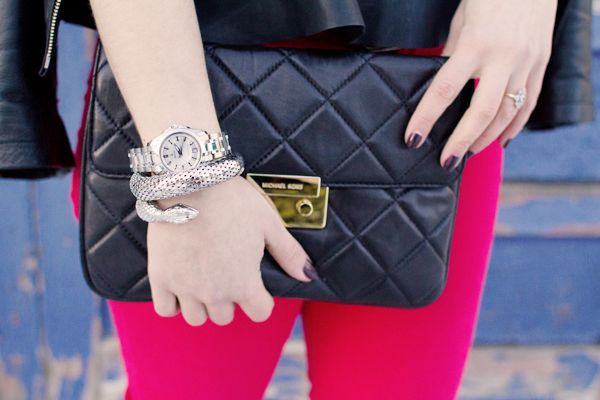 As I write this, I

'

m slowly coming down from a sugar

-

induced Valentine's day high (you don't even want to know how many macarons I've had to

day!),
where lethargy and writers block are apparently the main side effects. Mr. AiF surprised me with some special treats, bubbly and a homecooked meal, and now I'm crashing...
hard
. So with that said, it's time to wrap this thing up, people! Thanks for baring with me through all this (V-Day isn't for the faint of heart, after all), and I hope you guys have enjoyed reading these silly little posts as much as I have had creating them... Until next time, love bugs! xx
Outfit details: faux leather detail peplum top- Urban Outfitters; red jeans- Joe Fresh; studded leather jacket- Zara; booties- Aldo; quilted clutch- Michael Kors; necklace- Urban Outfitters; bracelet- vintage Whiting & Davis; Bulova watch c/o WatchCo