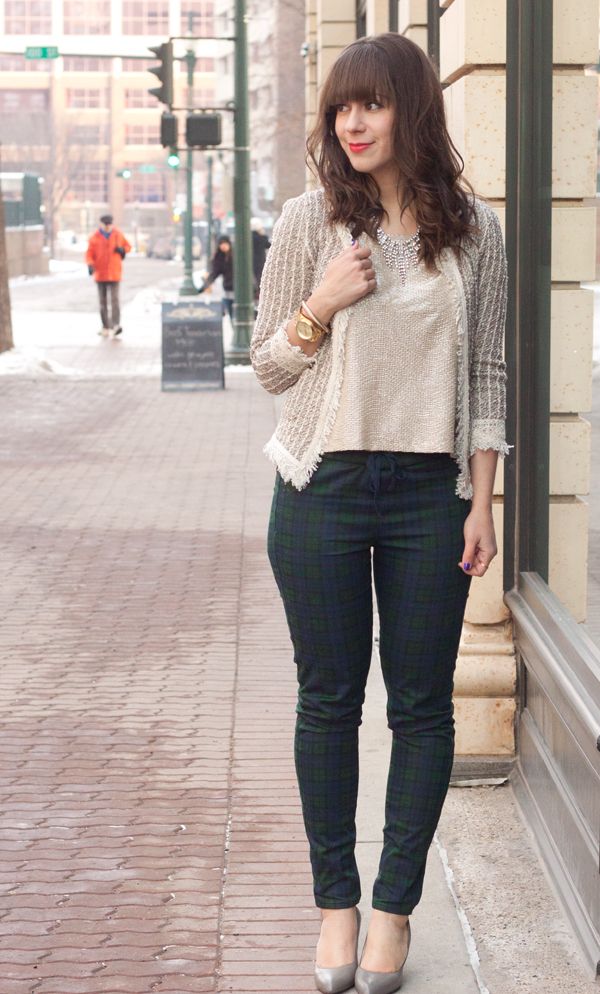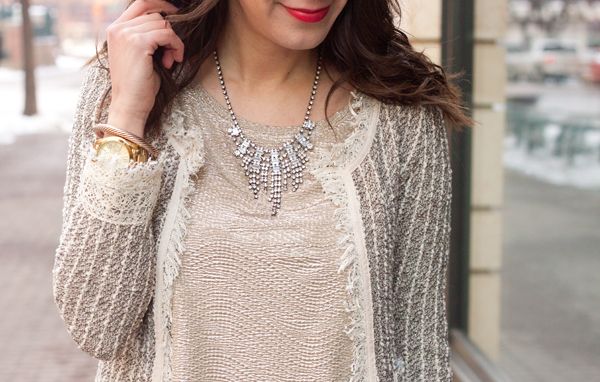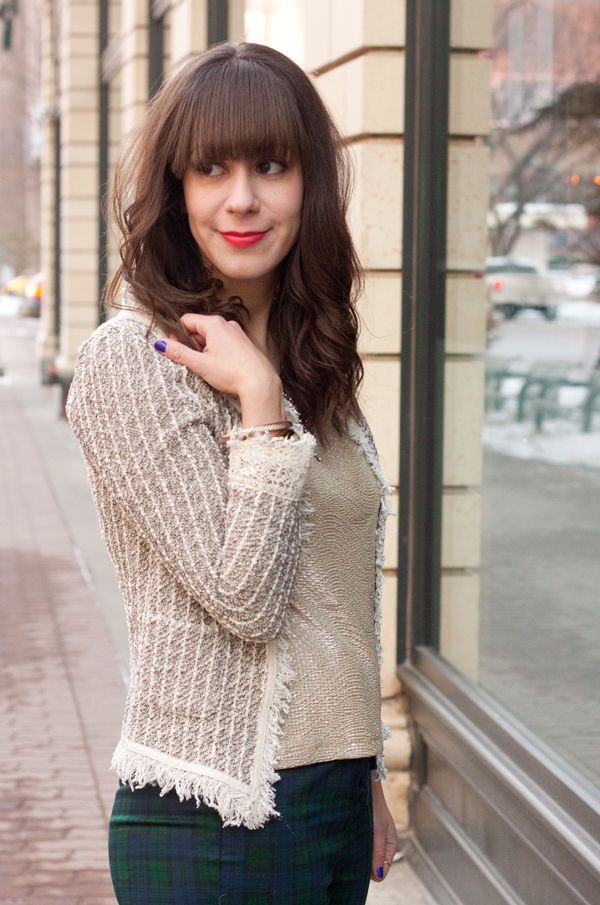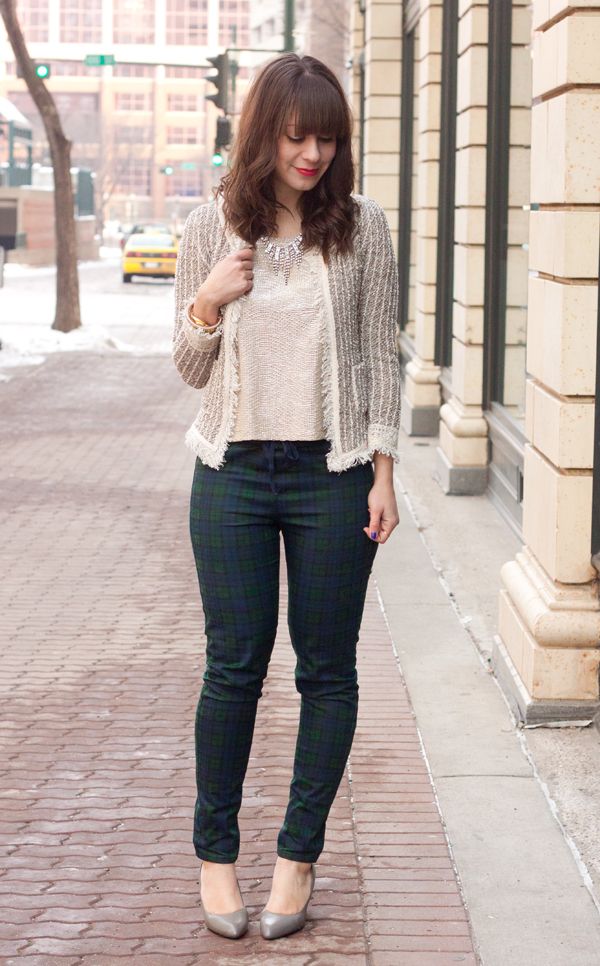 M
ornings are often a struggle for me, so sometimes I literally just have to throw things together in hopes that they work. This, dear reader, was one of those outfits. I knew I wanted to wear this shimmery top the second I saw it peeking through a heap of clothes (aka the state of my closet right now), and the pants were selected solely because they were within reach.
The bar is low, my friends.
From there, I figured I didn't have much to lose, so I threw on this blazer and hoped for the best. The end result? Let's just say it's somewhere between secretary chic and Caddyshack...
I'll take it.
Outfit details: top- Forever 21; blazer- Zara; plaid pants- Uniqlo; pumps- Joe Fresh; necklace- Forever 21; bracelet- The Bay; watch- Michael Kors