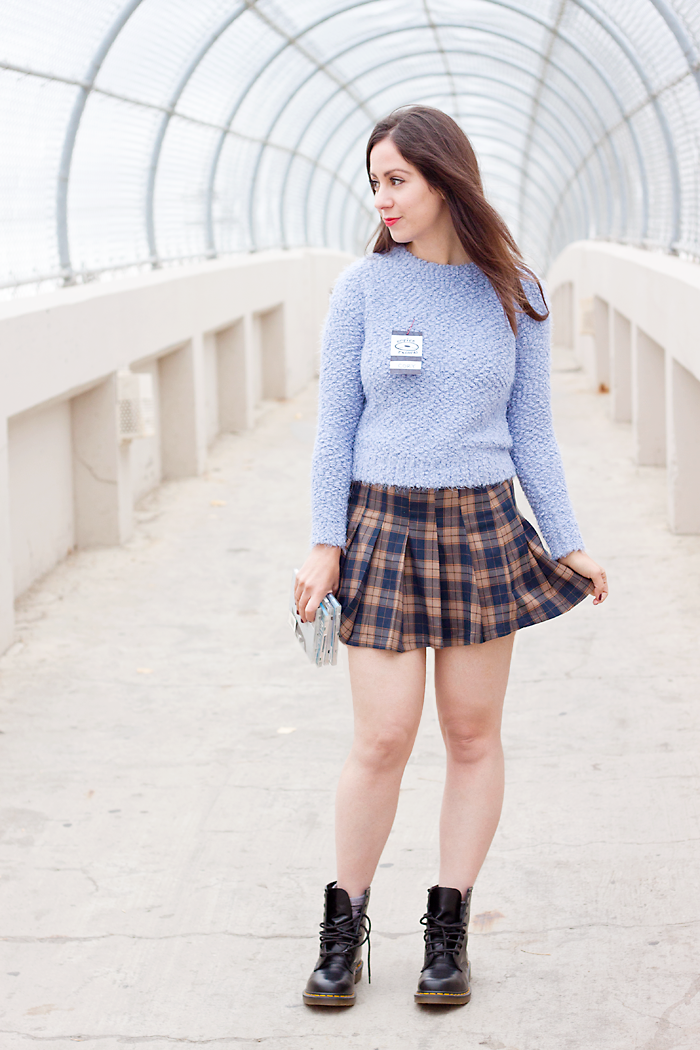 Sweater- Forever 21 | plaid skirt- Forever 21 (fun options
here
) boots- Doc Martens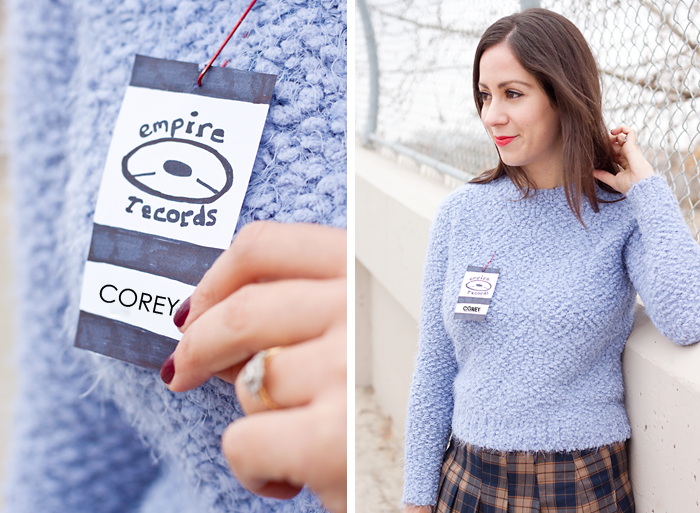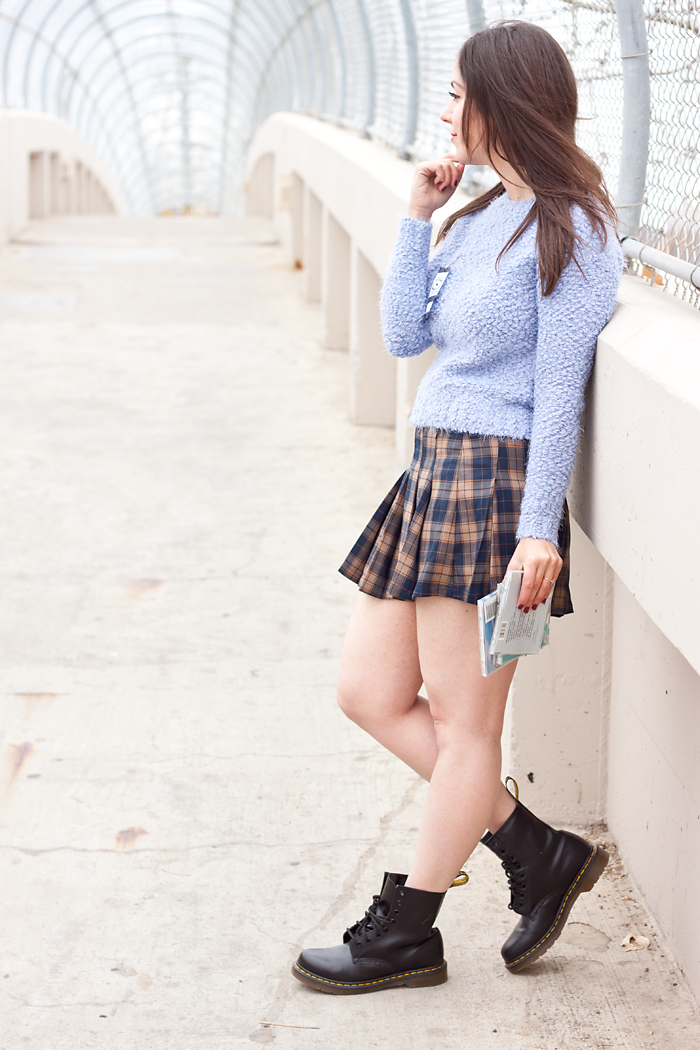 G
rowing up, my favourite movies to watch were
Benny & Joon, So I Married An Axe Murderer
,
Fear,
and of course,
Empire Records
. To me, Corey was just the ultimate babe, what with her lily white skin, pouty lips (
Liv Tyler kills me to this day!
) and that red bra I was painfully too young for. Her taste in men went from questionable (
oh Rexy, you're so not sexy
) to spot on (
AJ for evah!
) in the course of a day, and needless to say, I wanted to be her. Well thanks to the resurgence of 90's garb this year, now I
can
be... for Halloween at least. And even though Mr. AiF declined my countless pleas to be the AJ to my Corey (
killjoy
), this could be a great, last-minute couples costume as well. But be warned: If any haters question your taste in Halloween attire (
or are too young to get the reference
), simply look them square in the face and calmly state the following — "I don't feel that I need to explain my art to you, Warren."
PS — Congrats to Vasiana Chalatsi for winning the Ray-Ban sunglasses giveaway — way to go, girl! Thanks to everyone who entered, and stay tuned for more fun giveaways! xx