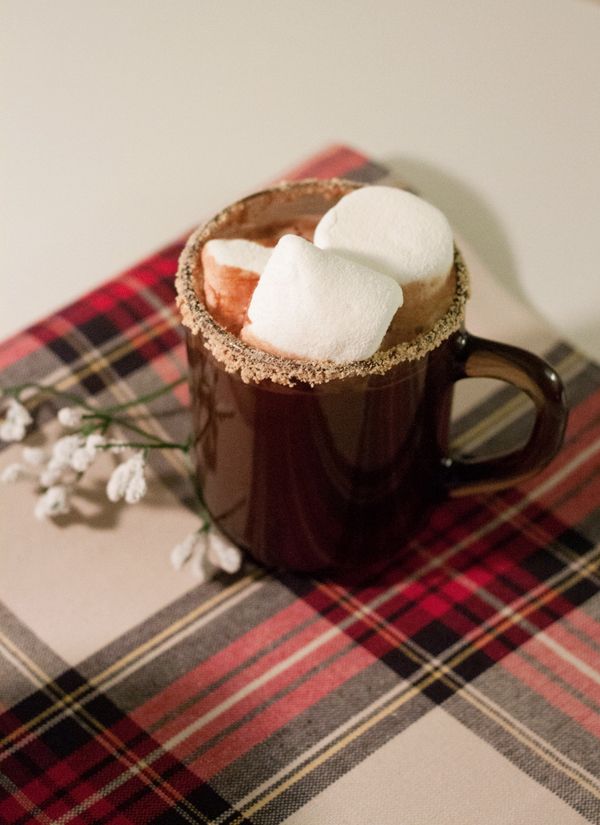 W
ho's ready for a little adult holiday cocoa? This fun recipe has Christmas written all over it, and so long as you don't go overboard with the Grand Marnier like I did the first time around, you won't soon forget this festive drink.
Ingredients:
- 1 cup cream
- 3/4 cup semi-sweet chocolate chips
- Shot of Grand Marnier
- Graham cracker crumbs (to garnish)
- Marshmallows
In a small pot, bring the cream to a boil. Add chocolate chips, stirring until fully melted. Poor a dash of Grand Marnier into a small bowl and dip your cup in it before coating it with graham cracker crumbs. Poor a shot of Grand Marnier into the cup and top with the hot chocolate, giving the mixture a quick stir. Throw in a few marshmallows and toast to the holiday season! xx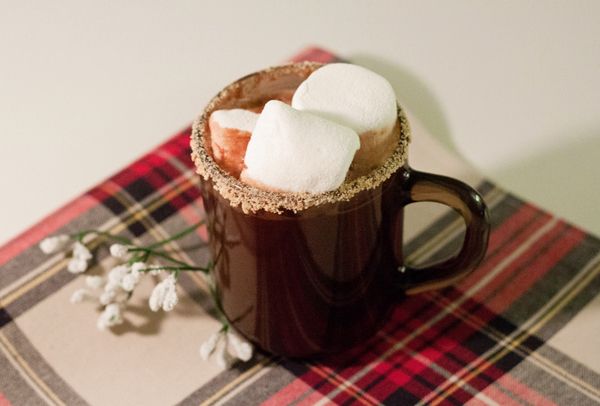 Happy holidays!