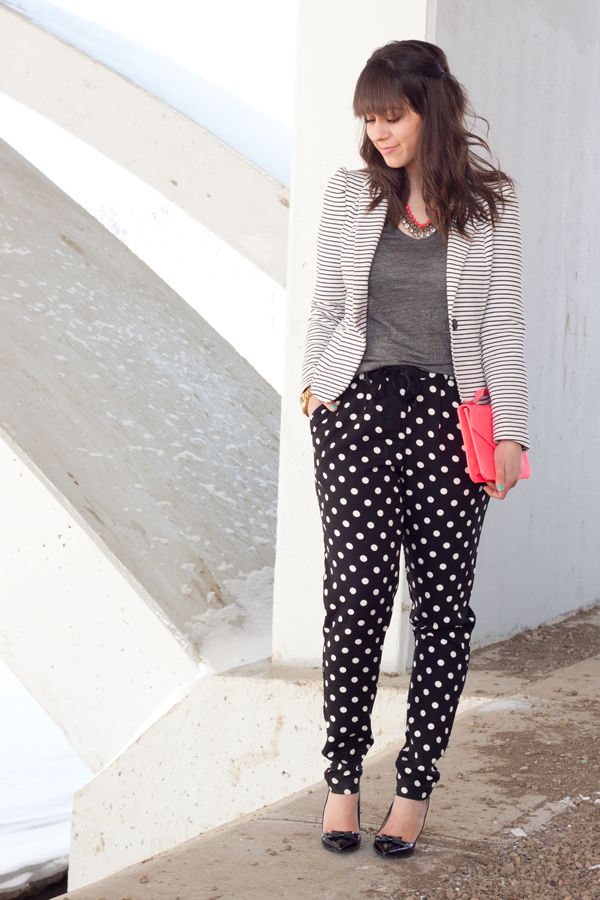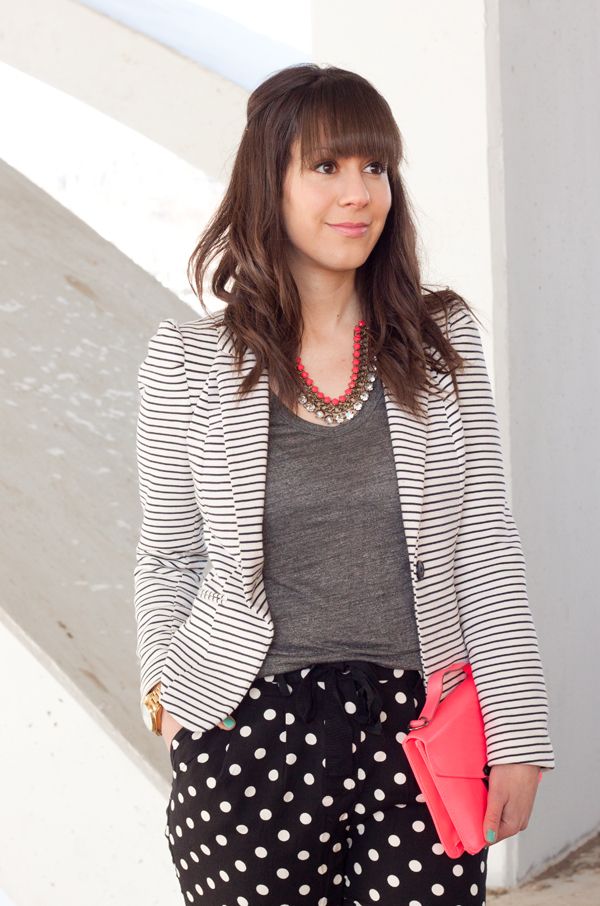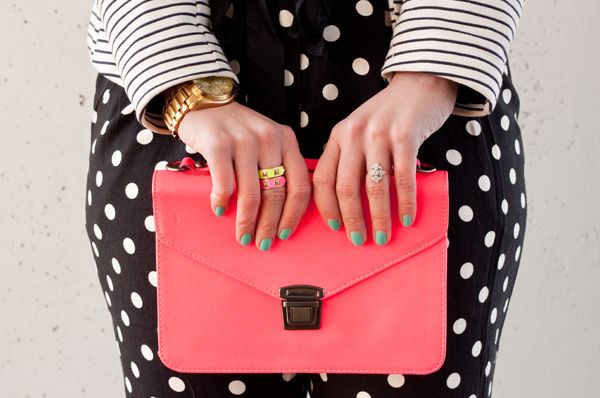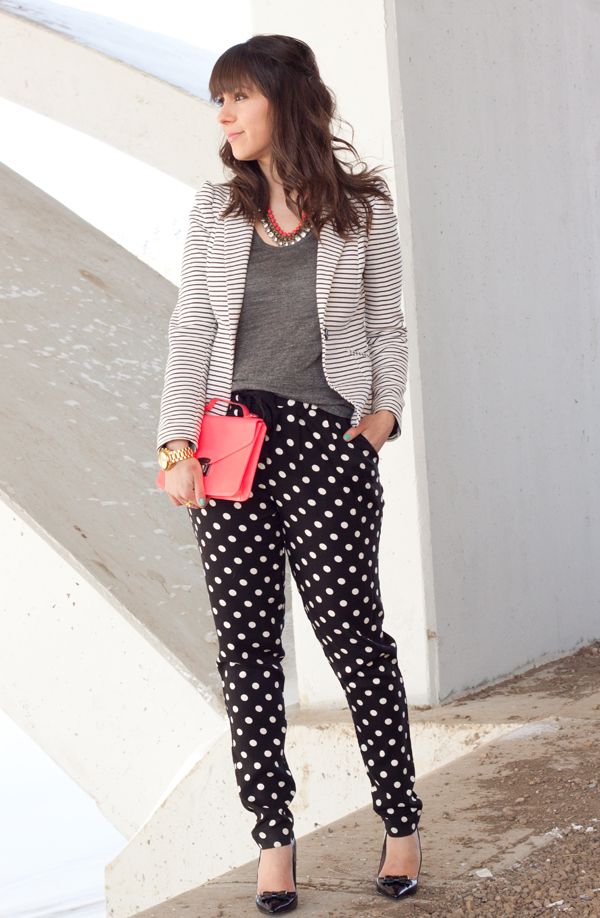 I
was going to name this post "Dotting Trou," but at Mr. AiF's insistence I decided not to. You know, in order to keep the classy quotient of the blog at a respectable level and whatnot. I personally thought it was kinda funny (or, well,
punny
), but I'm also known to delight in such oddities as
singing millipedes
, so maybe I'm not the greatest judge of these things. Blog post titles aside, can we just talk about my new polka dot trousers for a minute? Seriously, how cute are they?! It's been ages since I've worn trousers (I've been on a coloured/printed denim kick lately), but these badboys were just too cute to resist. I've already dreamed up dozens of ways to wear them and my closet suddenly feels all shiny and new again...
Oh the power of retail therapy
. xx
Outfit details: striped blazer- H&M; tee- Zara; polka dot trousers- Forever 21; pumps- Shoe Mints; neon bag- Urban Outfitters; necklace- DIY; neon stacking rings- Forever 21; watch- Michael Kors