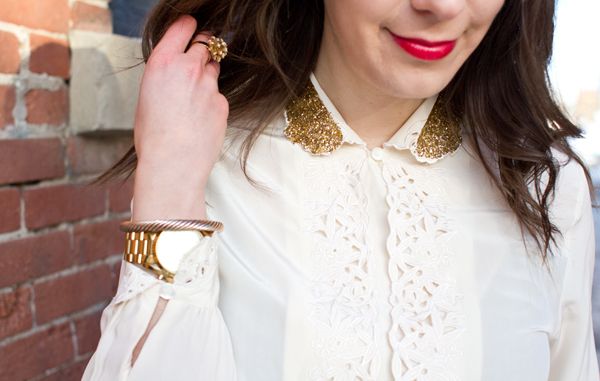 S
o I kind of have a thing for Mod Podge (evidenced
here
and
here
), and since I barely ever wear this vintage blouse, I figured I may as well smear glitter all over the collar eliminating my ability to ever again wash it. Sound like something you might be interested in? Of course it does, because you guys are awesome.
Here's what you need to do: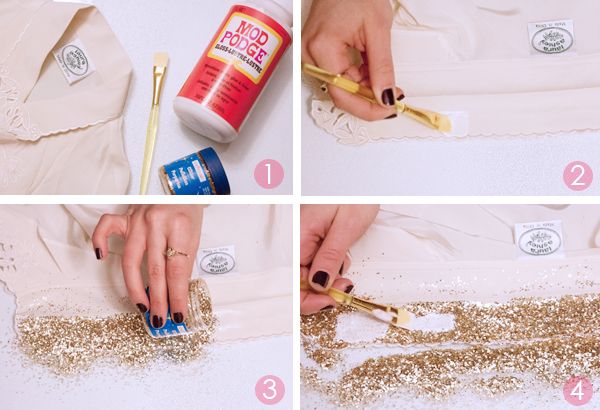 1. Gather the goods: Mod Podge, glitter, a paint brush and, last but not least, an unsuspecting blouse.
2. Start by ironing a crease onto the collar so you know exactly were the glue should go (I wanted a little white to stay visible, but you can cover the entire collar if you prefer). Once that's done, start painting even coats of Mod Podge onto the collar, working in small sections.
3. Sprinkle a generous helping of glitter onto the wet glue. Repeat steps 2 & 3 until the collar is entirely covered.
4. After the glitter dries (and your glue-related headache subsides), paint a final layer of Mod Podge onto the glitter to cure it. Dry overnight (and get some fresh air— you'll need it) for best results.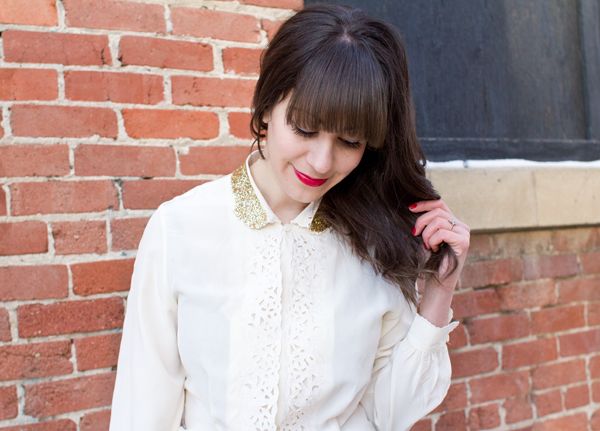 Is this the easiest DIY in the world, you ask? Why yes,
yes it is
. Stay tuned to see how I styled this bad boy tomorrow... xx