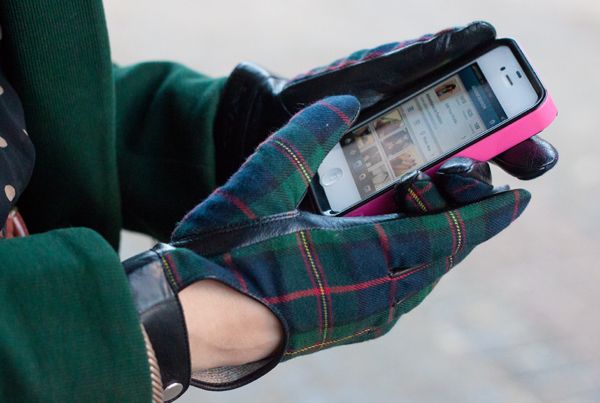 F
or most of us, the holidays come complete with a chill in the air and that pesky Jack Frost incessantly nipping at your nose...
Soooo not sexy
. Thankfully the winter gods throw us a bone every now and again, allowing for cold weather accessories that — joy of joys — actually look cute!
What a concept
.
These
Quill & Tine
driving gloves
are by far my favourite new winter discovery, as their luxe materials (wool, lambskin and cashmere lining, what!) and dreamy print (because really, what's Christmas without a little plaid?) look damn good as they shield my delicate digits from the elements. The best part? They seem to like my smart phone as much as I do — a
glove
rarity, to be sure. Let's just say my phone and I are very,
very
pleased.
Outfit details: blazer- H&M; polka dot dress- Forever 21; woven leather belt- thrifted; touch

screen-enabled driving

gloves c/o Quill & Tine; necklace- Forever 21