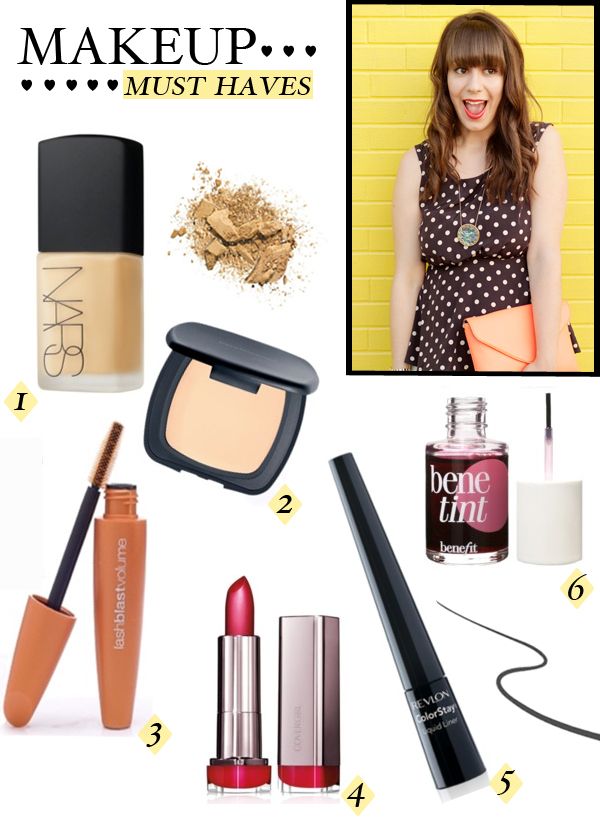 W
e all have our beauty routines, and when it comes to makeup, I have mine down to a science. I rarely deviate from my 'everyday face' (or whatever you want to call it), which now only takes me about five minutes to do in the morning. The key? Finding products you love and holding on to them for dear life... So with that said, here's a quick rundown of my daily makeup routine:
I've tried many foundations in my day, but my favourite
by far
is
NARS' Sheer Glow Foundation
. The formula goes on smooth and covers all my imperfections without looking too intense, and a bottle of the stuff lasts forever (which, at $55 a pop, is definitely a good thing). A recent addition to my cosmetic arsenal is
Bare Minerals' Ready SPF 20 Foundation
, which is
beyond
amazing. I don't usually wear powders because I'm not a fan of matte finishes (plus if I'm not careful, I get maaaajor cake-face), but when perfectly applied, this stuff is like a pressed miracle...
For serious.
When it comes to mascara, I'm not a fan of shelling out big money for something that will only last me a month or two, so I always opt for
CoverGirl's Lashblast Mascara
. It works great and is super inexpensive, which is always a plus. The same goes for eyeliner (I switch between Revlon and L'Oreal based on whichever is cheapest at the time), and lipstick I can go either way on. I rarely find a difference between high end lipsticks and drugstore varieties (with certain exceptions of course), and after trying what feels like
a million
different products, my favourite is definitely
CoverGirl's Lip Perfection Lipstick
in a basic red (s
urprise surprise)
.
Oh, and let's not forget blush! Blush makes everything better, am I right? I love everything from cream to powder varieties, but the best and most natural-looking blush I've ever tried is
hands down
Benefit's Benetint
. And if you don't believe me, I think it's cult following says it all.
Now it's your turn! Tell me lovelies, what are your makeup must haves? xx
Product details: 1. NARS Sheer Glow Foundation; 2. Bare Minerals Ready SPF 20 Foundation; 3. CoverGirl Lashblast Mascara; 4. CoverGirl Lip Perfection Lipstick; 5. Revlon ColorStay Liquid Liner; 6. Benefit Benetint